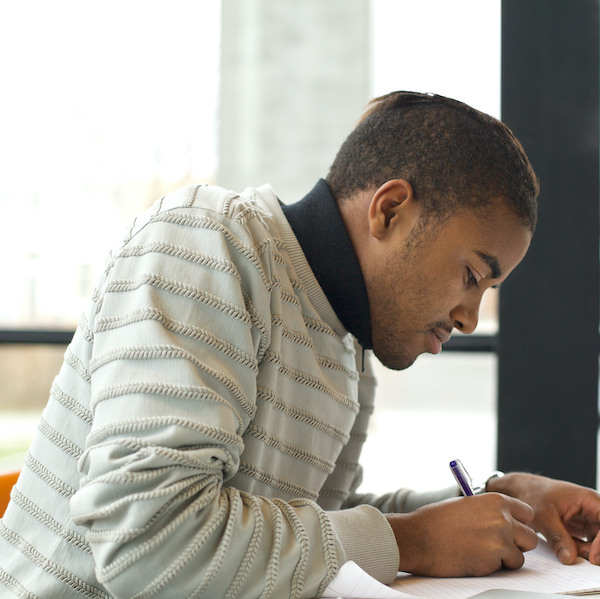 Making a Plan
Crafting a customized plan for the campus-to-career transition
Playbook
Focus on strengths, manage disability
A veteran's career plan should be based on their aspirations, talents, and skills. Let these, not the disability, drive the career planning process. Throughout history, veterans (and others) with disabilities have been funneled into low-level jobs or have been told they are just lucky to get any job. Over the past few decades, a new awareness of disability has emerged—one that is rooted in difference, not deficit.
Veterans with newly acquired disabilities
Veterans who are new to disability might be seeing their own disability through the lens of the social stigma and misperception that is still too often present in media portrayals of disability—a view that's rooted in limitations and shame. The C2C career planning process aims to give these student veterans a renewed sense of what career paths they can pursue. In other words, to bring them hope and opportunity.
Talking it through and making a plan
The Veteran's Career Planning Workbook can guide conversations between a career counselor and a student veteran with a disability using the "focus on strengths, manage disability" framework.
So, it begins with exploring strengths and aspirations (Step 1). Then it moves to examining work preferences (Step 2) and narrowing down career path options (Step 3) in order to make a career path choice (Steps 4 and 5). This is followed by considering possible accommodation needs for jobs in this career path (Step 6). Finally, it concludes with action planning (Step 7).
Using the Veteran's Career Planning Workbook
Here are a few tips for using the Veteran's Career Planning Workbook:
Do it together: The Veteran's Career Planning Workbook was designed to guide conversations during career counseling sessions. It was not designed to be filled out alone by the student veteran. The most useful part of the tool will likely be the conversations it spurs.
Set a goal: Each veteran has a different purpose in using career counseling. Spend a little time talking about what their purpose might be. During this conversation, other related issues and support needs might surface. Come to a simple agreement of what will be accomplished, how, and when before starting to go through the workbook.
Jump into the workbook anywhere: Some student veterans will be further along than others in their career path plans. Skipping the first steps in the workbook might be an option for them. But they may want to briefly go through these steps to ensure that they have chosen a career path that matches their strengths, interests, and work style/environment preferences.
Pacing: In most cases, the workbook cannot be completed during one session. How long each step takes will be different for each veteran. Some steps have a little "homework" or might just need more time to think. Other steps might be completed within one session.
Make time for conversation: Focus more on talking about the questions than on just writing down answers. But do, at some point, come to a decision about each of the questions and solidify this decision by entering it in writing.
About Step 1: Strengths and aspirations
This crucial step sets the stage by grounding the planning process in strengths and aspirations instead of disability. The questions in Step 1 bring interests and talents to the forefront. Even when the responses to these questions seem wildly unlikely, there's always something you need to pay attention to. Why is this aspiration so compelling? How might it be captured in their career path?
Going through these questions can be useful even for student veterans who have already made a career path decision. If their responses in Step 1 are quite different from their chosen career path, they may want to reflect on why. Are they ready to sign up for a career path that might not reflect their strengths and aspirations?
About Step 2: Work preferences
It's not just about aspirations. It's also about working conditions, work style, and work situation preferences. In other words, it's about compromises. Step 2 was designed to show what compromises the veterans is willing to make. For example, if someone aspires to be an actor, they will likely have a long job search that might not pan out. Are they ready to sign up for this?
About Step 3: Narrowing it down
After considering aspirations, strengths, and preferences, it's time to make some decisions. During Step 3, the veteran narrows down their career path choices to three career options. It's important not to overthink these three choices at this point. These choices are not etched in stone, and there will be an opportunity for more research and reflection in the next step.
About Step 4: Research three possibilities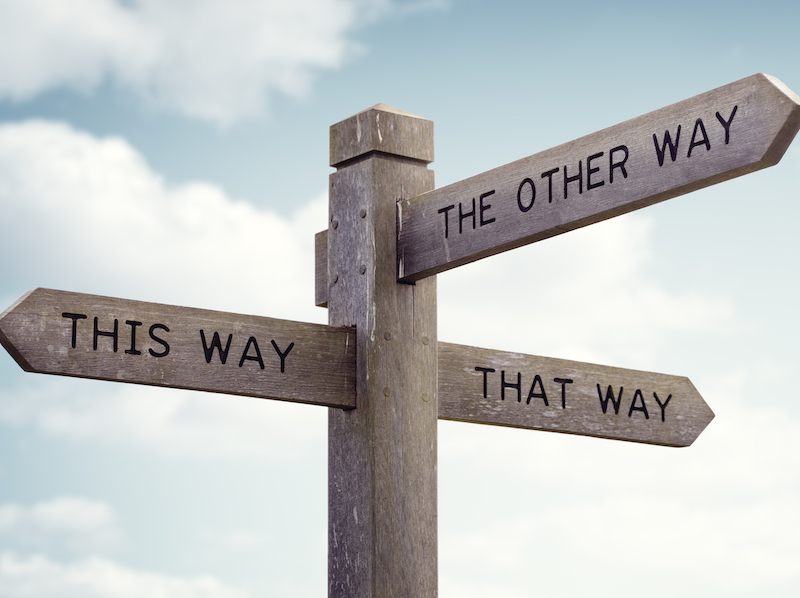 This step involves a little research. You can either do it together during a session or the vet can do it as homework before the next visit. Research the three career possibilities identified in Step 3 using the Occupational Outlook Handbook. Use this valuable resource to get a sense of the requirements, pay, and number of job openings for each career path possibilities.
Then, use this information to gauge the fit of each possibility, given their strengths, aspirations, and work style/conditions preferences.
About Step 5: Make a choice
Having completed Step 4, it's now time for the veteran to make a career path choice. Congratulations will be in order!
About Step 6: Adjust, adapt, and accommodate
This step is about how the veteran's disability might affect their work in their chosen career path. As a counselor, you can affirm the veteran's right to a job accommodation and the need to consider accommodation options. Once employed, the veteran will then be better able to discuss and identify needed accommodation options for the job they're entering.
Remind the veteran that accommodation needs can shift over time as their disability or job tasks change. Also, remind them of a few points about accommodations. For example, when applying for a job, they don't have to tell the employer about their disability or accommodation needs. The employer pays for and, in consultation with the veteran, ultimately decides what accommodations will be used.
About Step 7: Making a plan
The last step is to plan for moving forward in the chosen career path. Step 7 starts by identifying the skills or experience they already have in order to prepare for this career and then moves on to identify what they need in terms of formal preparation (classes, certifications, etc.) and informal preparation (experiences, connections, etc.).
The final part of Step 7 asks how you as a career counselor can be most helpful as the veteran moves this plan forward. This final question is important. Conversation around it might surface issues or fears the student veteran has about the plan. As a counselor, be ready to deal with the range of concerns—from mechanical, to family issues, to emotional—that might emerge.
The most important step
The most important step in the process is one that permeates all the others. Throughout the steps, begin and end with a sense of excitement, curiosity, and hope. It's these, and not the details of the plan, that will carry a veteran forward.