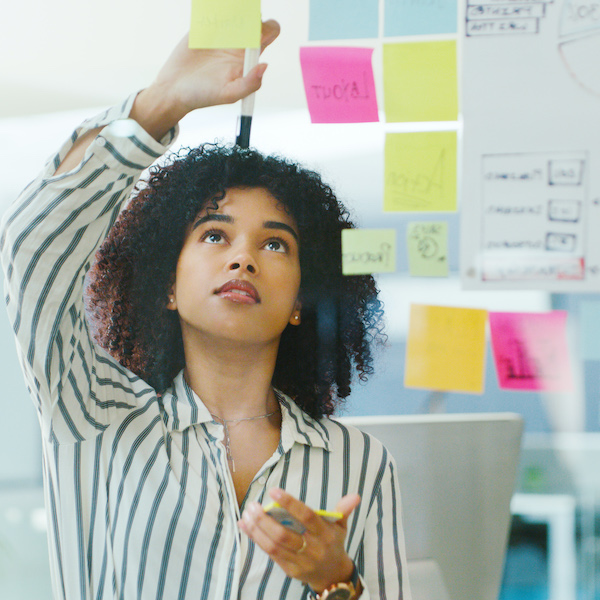 Making Sense of It All
Laws, services, and programs that touch student veterans
Playbook
Making sense of it all
Several laws and programs apply to the employment and education of veterans. In this tool, we'll focus on those that apply most directly to student veterans with disabilities transitioning into a career. The main law that applies to veterans (and others) with disability in employment is the Americans with Disabilities Act (ADA).
Other programs that impact these veterans are the Uniformed Services Employment and Reemployment Rights Act (USERRA), the Vietnam Era Veterans' Readjustment Assistance Act (VEVRAA), the Veterans Affairs (VA) Disability Compensation Program, the Veterans Readiness and Employment Program (VR&E), and the Post-9/11 GI Bill. So…alphabet soup anyone?
The ADA and veterans with disabilities
A veteran with a disability has rights under the ADA whether or not their disability is connected to their service. These rights cover many areas of life, including both the job application process and employment. Any veteran with a physical or mental impairment that substantially limits one or more major life activities and is expected to last more than a few months is covered by the ADA.
Private and state and local government employers with 15 or more workers must comply with the ADA. Federal employers are covered by another law, Section 501 of the Rehabilitation Act.
Two key ADA employment rights: Disability disclosure and accommodation
Two key protections against employment discrimination for veterans (and others) with disabilities involve disability disclosure (the decision to tell an employer about a disability) and job accommodation (changes in job equipment or processes that allow a job applicant to participate in the hiring process or that allow an employee to perform essential job tasks).
Disability disclosure
Veterans with disabilities do fear discrimination in hiring and employment. So, one of their key concerns is whether they have to tell an employer about a disability. In most situations, the short answer is not unless they choose to.
The ADA protects applicants' and employees' right to choose if, when, and how much they tell an employer about a disability. Even so, there are a few situations when an employer can ask about disability:
Data collection: Employers who are federal contractors must invite applicants and employees to voluntarily self-identify as a person with a disability for the purposes of reporting. This data must be collected anonymously and must not be made available to anyone making decisions about hiring or promotion.
After a job offer: The employer may (but is not required to) collect some medical information after a job offer is extended, but before work has started. This information is not shared with co-workers.
A job accommodation is needed: When a worker asks for an accommodation or when the employer has a reasonable belief that an accommodation is needed, the employer may (but is not required to) ask for medical information to support this accommodation request. This information is kept private.
Safety issue: When an employer has a reasonable belief that a disability causes a legitimate safety issue to co-workers, customers, or the public, the employer is allowed to request medical information related to the safety issue. This belief cannot be based on opinion or a vague understanding of the disability issue in question.
About job accommodations
The ADA requires employers to provide accommodations to applicants and employees with disabilities. Accommodations are neither favors nor special treatments. Asking for one is not a sign of weakness. Simply stated, accommodations are changes in a job so that someone with a disability can perform at their best. The ADA defines an accommodation as a change in the work environment or in the way things are customarily done that enables an individual with a disability to enjoy equal employment opportunities.[1]
Employers must provide accommodations to applicants and workers with known disabilities. To get an accommodation, the applicant or employee should just ask for it. Then, the employer, with input from the worker, decides what accommodation will be used. Here are some examples of veterans who use job accommodations:
A customer support representative with traumatic brain injury uses an auto-reminder system to make sure she has completed all parts of a customer interaction.
An engineer with post-traumatic stress injury (PTSI) moves into a quieter office to avoid sudden loud noises.
A teacher who is missing a hand uses a special keyboard and speech-to-text technology to do written work.
A computer technician with a mobility disability gets a designated parking spot close to his office.
A social worker with multiple disabilities works part-time from home.
Thinking through disclosure and accommodation
Thinking through disclosure decisions and accommodation needs is an important part of job readiness for veterans with a disability. Here are a few things they need to consider:
Choosing not to disclose a disability is not a lie and is not dishonorable.
Veterans (and others) can make different disclosure decisions for each job application or internship. They may choose to disclose their disability to one potential employer, but not to another.
A veteran with a disability can disclose their disability and receive an accommodation at any point during their employment, even if they did not disclose their disability when applying for the job.
Uniformed Services Employment and Reemployment Rights Act (USERRA)
USERRA applies to all employers and protects all veterans from adverse employment impacts of military service. Employers may not fail to hire a qualified service member or veteran based on their fear of a deployment and must return a veteran to their prior (or equivalent) position after a deployment. USERRA goes beyond the ADA in requiring all employers (regardless of size) to accommodate veterans with disabilities. If the veteran can no longer do their job because of a disability, the employer must provide another job with similar seniority and pay.
VEVRAA
Passed during the Vietnam Era in 1974, VEVRAA originally focused on Vietnam Era veterans, but later came to be applied to veterans generally. In 2014, new rules for VEVRAA took effect. Employers who have federal contracts of at least $100,000 must comply with VEVRAA. Generally, VEVRAA holds employers accountable for recruiting, hiring, and retaining "protected" veterans and specifically veterans with disabilities.
VA Disability Compensation Program
The VA Disability Compensation Program provides cash compensation to veterans with service-connected disabilities, based on an estimated reduction in employment earning capacity caused by the impairment. Using a 0–100% scale, compensation levels reflect how much the disability has been shown to limit earning capacity and whether the veteran has dependents. For the most part, employment income does not affect this disability compensation.
Veterans Readiness and Employment (VR&E) Program
The VR&E Program (formerly called Vocational Rehabilitation and Employment) provides veterans with disabilities with free vocational supports, such as skills assessment, career counseling, training, education, and job placement services. Also, VR&E subsidizes veterans' salaries for training apprenticeships and can provide funds for assistive technology or devices used on the job. The VR&E program has centers in regions throughout the country.
Post-9/11 GI Bill
The Post-9/11 GI Bill provides veterans with funding for either higher education or on-the-job (OJT) training/apprenticeship programs. Also, in many cases, employers can receive a subsidy for training veterans. U.S. Department of Labor staff at American Job Centers can help with matching OJT candidates to participating employers for employment and training opportunities.