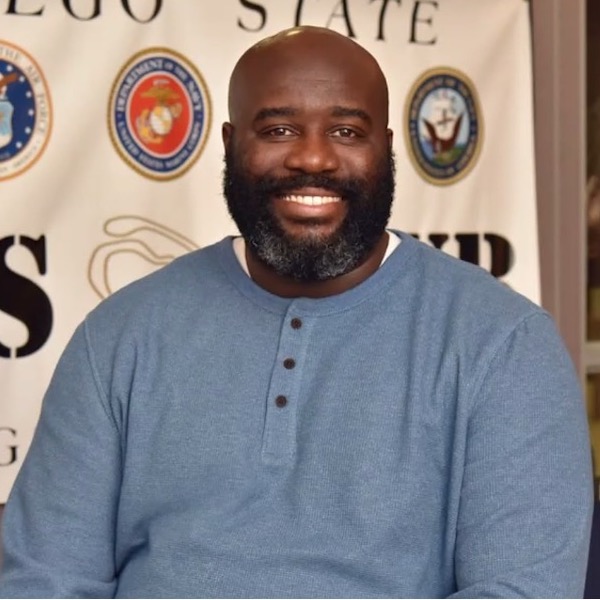 About Student Veterans
What career counselors need to know
Playbook
Heroes on campus
As a career counselor, what you do matters to student veterans. Your efforts often determine if a veteran makes a successful career transition or simply gives up. Serving their country was hard and required sacrifices. But many veterans tell us that transitioning into the higher education and the workforce is even harder. And about half of these veterans will be making these transitions with a disability. Your role on campus is so important because student veterans are trusting you for guidance and support as they make this journey.
What does gratitude really look like?
Being the first to board the plane? Getting 10% off everything on "veterans' Tuesday"? Marching in the Fourth of July parade? These are nice perks. But some veterans tell us that these perks might be more helpful to the giver than to the receiver. Real gratitude goes beyond perks. Real gratitude is providing veterans with high-quality, trustworthy support services as they transition from military to civilian life and from campus to career. That's where you come in!
Earning their trust
Many colleges strive to ensure that student veterans have the supports and services they need to successfully complete their degree and transition to employment. But some have not. Over the past decade, colleges that take veteran students' GI Bill money, but fail to provide needed supports and services, have been widely criticized both within and outside the veteran community. These colleges, though often actively recruiting veterans, have poor quality educational experiences, high attrition rates, and low rates of post-graduation employment. Your role as a career counselor is pivotal in ensuring that your college earns the trust of veteran students by providing critical support for a smooth transition to employment.
Veterans on our campuses
Since the Servicemen's Readjustment Act (or GI Bill) of 1944, veterans and their dependents have received tuition stipends and other assistance for higher education. When the Post-9/11 GI Bill was passed by Congress in 2008, the number of veterans on our campuses increased dramatically, from 500,000 in 2009 to about one million in 2013. In 2018, nearly 700,000 veterans were enrolled in colleges across the country.
According to a 2020 report from the Post-Secondary National Policy Institute, 56% of student veterans attend public universities, 17% attend private colleges, and 27% attend for-profit universities.[1]
How are student veterans unique?
On average, student veterans are:[2]
More likely than nonveterans to complete a college degree: In 2017, 28% of all veterans age 25 and over had completed a higher education credential or degree, as compared to 25% of nonveterans.
Older than traditional students: The majority of student veterans are between 24 and 40 years of age, with an average age of 25.
More likely to be male (though this is changing rapidly).
More likely to be married and have children: Nearly half (47%) of student veterans have children and 47% are married.
More likely to be first-generation college students. Sixty-two percent of student veterans were the first generation in their families to complete a college degree.
Veterans' challenges
Though student veterans have higher rates of graduation than their nonveteran counterparts, they face a unique set of challenges, including:
Family responsibilities: Veterans are more likely to be parents while attending college. Greater family responsibilities might make it more difficult for them to participate in college activities outside the completion of their college courses.
Culture clash: Veterans may face culture-clash struggles as they transition from the "clear chain of command" culture of the military to the "loosey-goosey, anything-goes" culture of the campus.
Navigating bureaucracies: Be prepared to support veterans navigating large, complex bureaucracies to get payments, health care access, and other veteran services.
Dealing with disruptions: Some service members may be faced with disruptions to their college program, such as relocations or deployments. When this happens, they often need support in addressing issues such as completing college requirements, maintaining in-state tuition or scholarships, and keeping credits.
Veterans' disabilities
Nearly half of veterans returning from the Gulf War Era (served since 2001) do so with a service-connected disability. In addition to adjusting to civilian life and trying to navigate complex bureaucracies, these veterans must also adjust to life as a person with a disability. Understanding their unique set of challenges in life, education, and employment is a crucial part of the role you play in supporting veterans on your campus. Tool 2 provides an overview of disability issues faced by these veterans.
Women veterans
The number of women in the military is growing rapidly. Women now comprise nearly 20% of new recruits into military service and about 17% of Gulf War Era II veterans. The number of women veterans is expected to increase by about 18,000 per year over the next decade. Recently, supports and services for women veterans have improved. Yet, much remains to be done. Veterans' services were not originally designed for women and are still adapting to the surging number of women veterans.
As a career counselor, you'll want to become familiar with the challenges faced by women veterans on campus and as they transition to career life by reviewing Tool 3.
What do you most need to know?
The remaining tools in this Toolkit focus on what college career counselors most need to know to support student veterans as they transition to their careers.
These key recommendations form the backbone of these tools:
Be aware of the unique challenges confronting student veterans, including those with disabilities and those who are women.
Keep in mind that veterans face campus-to-career transition challenges that are different from those faced by traditional college students.
Be prepared to support student veterans who are parenting.
Build bridges with employers, both locally and across the country, to pave the way for the employment of all veterans, including those with disabilities.
Be ready to address employers' barriers to hiring veterans and to hiring veterans with disabilities.
Most veterans don't choose career paths based on jobs or skills they learned in the military. Be ready to assist them with exploring career paths that are different from their prior experience.
Work-based learning is just as important for veterans and veterans with disabilities as for other students.
Don't dismiss career choices because you assume someone with a disability could not do a job. Individuals and veterans with disabilities have ways of adapting that you might not be aware of.
Get acquainted with the myriad of laws, services, and programs related to veterans, college, disability, and employment.
Understand the importance of your efforts in making a difference in the lives of the student veterans who you counsel.